EJP SOIL at the BonaRes conference 2023
"Soil as sustainable resource" was the topic of the BonaRes conference held in Berlin, Germany, from May 15th to 17th, 2023.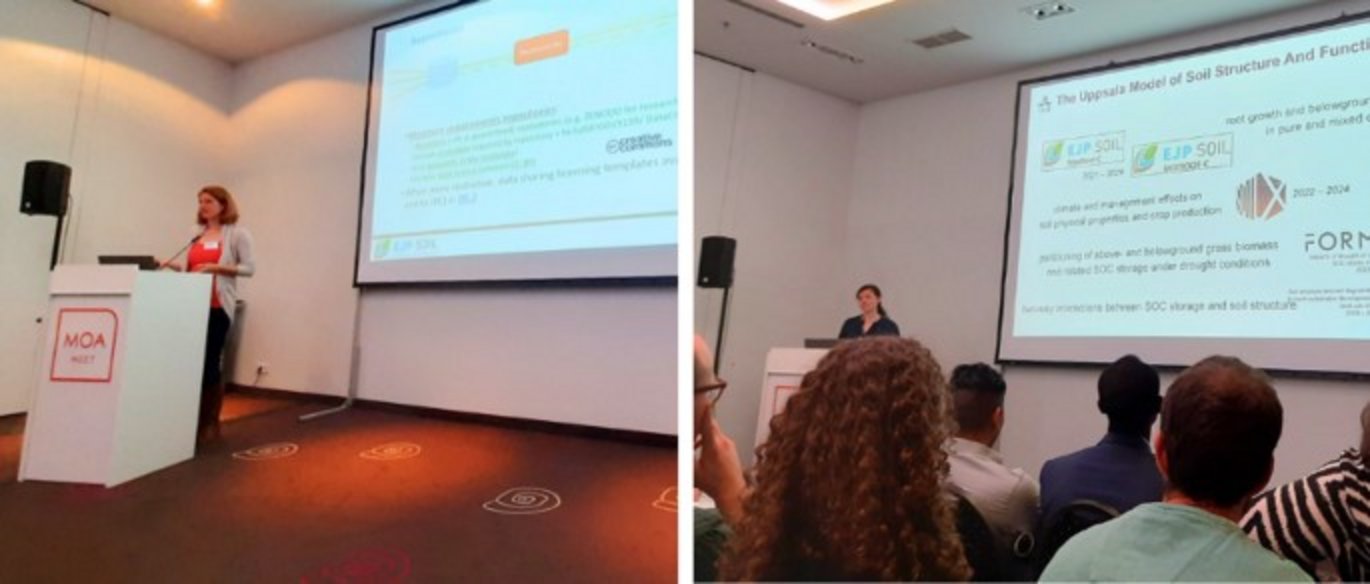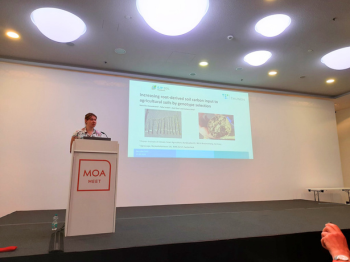 BonaRes is a German national initiative like EJP SOIL, with several internal projects. BonaRes and EJP SOIL share the common goal of using agricultural soils sustainably, and during the welcome speech, the strong collaboration between both programmes was emphasized. Therefore, it was not surprising to find many representatives from different EJP SOIL projects at the conference.
Fenny van Egmond, researcher at Wageningen Environmental Research and International Soil Reference and Information Centre presented in a keynote speech the data challenges and solutions and took a closer look at soil data challenges and infrastructures linked to the work in the EJP SOIL's work package 6 on Data harmonization.
Another keynote speech was delivered by Dr. Katharina Meurer, researcher at Swedish University of Agricultural Sciences, on "Modelling the linkages of soil structure dynamics, carbon cycling, hydrological processes, and crop production" as part of the sister projects MaxRoot-C and MIXROOT-C.
Dr. Felix Seidel, researcher at Thünen Institute and Project Communication Representative for the EJP SOIL project CarboSeq, called for a more concise use of the vocabulary related to the topic of carbon sequestration in his talk "Soil carbon sequestration and climate mitigation – Definitions and their implications."
Furthermore, Henrike Heinemann, PhD student at Thünen Institute and a member of the MaxRoot-C project, demonstrated in her talk on "Increasing root- delivered soil carbon input to agricultural soils by genotype selection" that it is possible to increase soil carbon through optimization of the variety selection without compromising yield.
Additionally, the projects SIREN and MINOTAUR were mentioned by BonaRes partners stressing the effectiveness of collaboration.