LINK to WEBINAR: SCIENTIFIC PUBLICATIONS & DATA – Procedures for Open Access, Storage & Reporting
Access to recording and to presentation materials. Click on image and links below.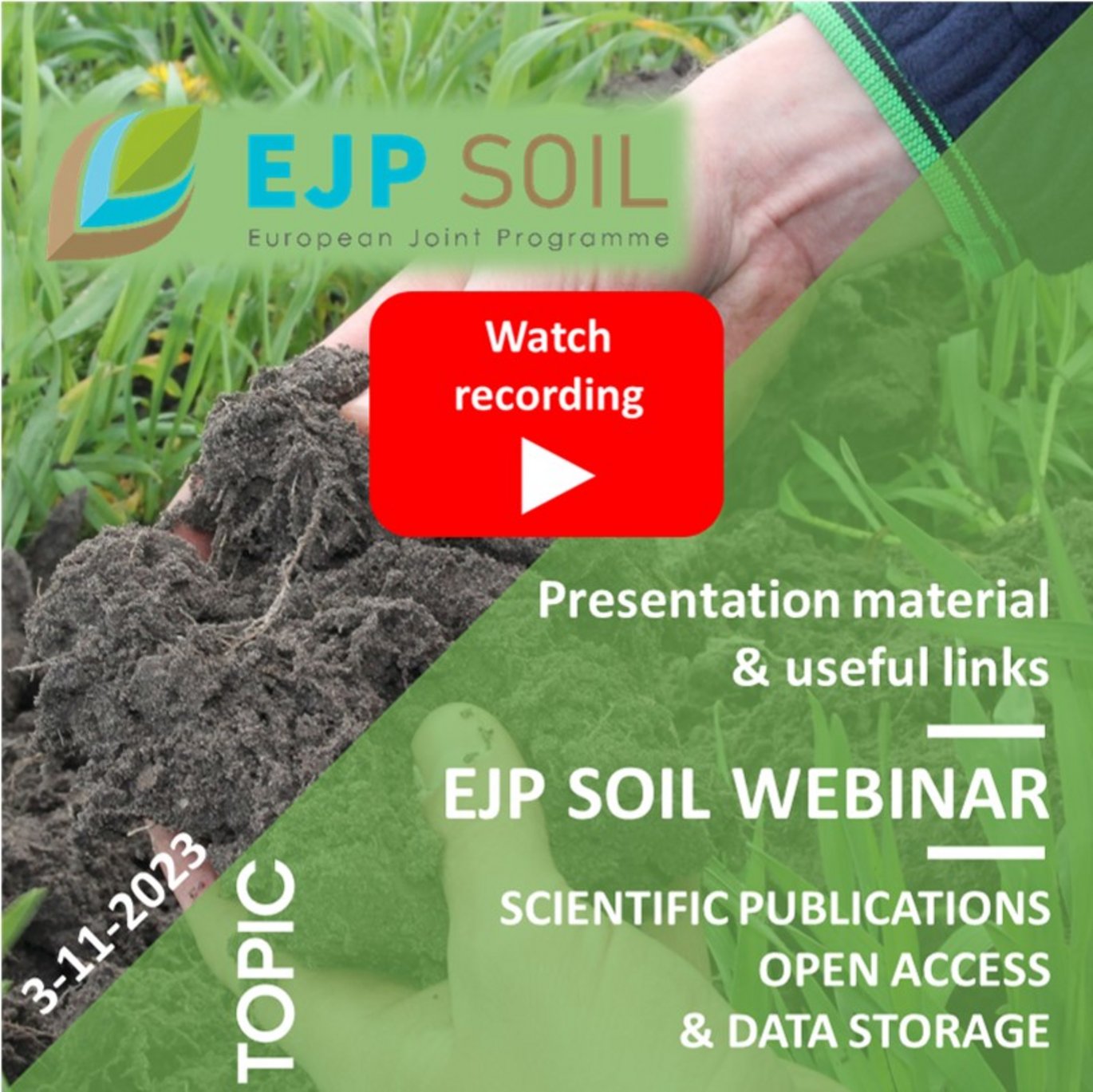 Info about event
Time
Friday 3 November 2023,
at 10:00 - 11:30
Thank you for your participation in the EJP SOIL Scientific Publications & Data webinar on Nov 3 and for your interest in Open Science. Please find attached the pdf's of the presentations.
---
For whom?
For all members of the EJP SOIL consortium who (intend to) publish scientific articles, reports and other publications, or/and produce research data.
You can create more impact by publishing articles, reports and data Open Access, and by disseminating them through EJP SOIL channels. Scientific publications and datasets are also important indicators of progress of the EJP SOIL programme. Be on the forefront of H2020 requirements concerning scientific publications.
How to create more impact with Open Access

How to fulfil H2020 requirements

How to create long-term dissemination and knowledge sharing

What are the procedures and requirements of reporting?

What are the pitfalls to avoid?

Where do you find more information and guidance?
---
Links to presentation material:
EJP SOIL: Open Access for publications and underlying data by Anna Besse-Lototskaya
Sharing FAIR soil data Repositories, licenses and metadata by Maria Fantappiè
Reporting of EJP SOIL publications by Sevinc Madenoglu
---
Useful links: Publications
---
Useful links: Data
---
EJP SOIL coordination and WP9 will also compile a short guide for publishing and reporting of your publications, deliverables, data and other research outputs. In the meanwhile please let us know if you have questions.